Our team members at The Global Health Network Asia are passionate about research and improving the research landscape in their settings.
Critical to their role is designing and setting up a range of initiatives that strengthen the research culture, the skill base, and further career development opportunities for researchers. Giving an insight into their backgrounds and roles, please get to know our Coordinators better by reading their bios below. If you would like to become a Regional Coordinator, please contact asia@tghn2.org
icddr,b lead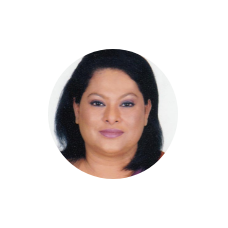 Dr Aliya Naheed
Scientist & Health Systems Specialist, Initiative for Non Communicable Diseases, Health System and Population Studies Division, icddr,b

Medical doctor and public health researcher with extensive training in epidemiology, public health, behavioral intervention, health system and policy research. Strong background in disease surveillance, laboratory based research, randomised control trial, experimental designs, case control study, longitudinal cohort, large scale nationwide surveys, qualitative study and economic evaluations. Current research interests primarily focus on prevention and control of non-communicable diseases through strengthening the local health systems.
Coordinators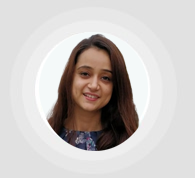 Dr. Salvia Zeeshan
Dr. Salvia Zeeshan is a medical doctor and public health researcher. She received her medical training from the Maharashtra University of Health Sciences, India, and her Master in Public Health degree as well as postdoctoral fellowship from the Johns Hopkins University, USA. She has worked as a physician in India and has been supporting research and policy work since she got her public health and research methods training. In the past few years, she has developed or managed short-term global health projects in vaccine hesitancy (India), menstrual hygiene management (Sierra Leone), COVID-19 disruptions in children's health and education (Papua New Guinea) and improving access to care for women and children (Uganda). In her current role with The Global Health Network, she has been coordinating the regional team activities related to research capacity development and knowledge sharing in the Asia region.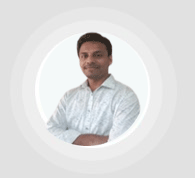 Mr. Saimul Islam
Research Investigator, Initiative for Non communicable Diseases, HSPSD, icddr, b

Md. Saimul Islam is a statistician with more than 8 years of experience in public health research including noncommunicable disease, nutrition, and mental health. Mr. Islam focuses on the application of advanced biostatistics techniques, the designing of research methodology for epidemiological research, and national surveys for Non Communicable diseases. He is the co-principal investigator of the 2nd National Micronutrient Survey in Bangladesh 2019-2020. Besides, he is the co-investigators of several research projects on hypertension, diabetes, dementia, mental health, and neurodevelopmental disorders. Mr. Islam has already published ten research articles in peer-reviewed journals. He is working to integrate data science in public health research areas to drive better health outcomes and policy decisions. Under the Global Health Network-Asia, he will coordinate Data Science activities in Asia which is an open-access knowledge exchange hub for anyone working in data science, data management, data sharing, and data access within health research.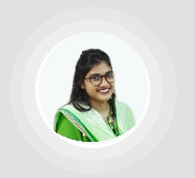 Dr. Noshin Farzana
Research Investigator, Initiative for Non communicable Diseases, HSPSD, icddr, b

Dr. Noshin Farzana is a medical graduate and public health researcher from Bangladesh with 6 years of working experience in the NCD research field. I have received specific training in both quantitative and qualitative study designs and biostatistics. She has successfully coordinated a multi-country trial Lifestyle InterVention IN Gestational Diabetes (LIVING) in Bangladesh and has also experience working in the National Micronutrient Survey in Bangladesh 2019-2020 as the Scientific and Clinical coordinator to support the team in implementing the survey. She is also involved in networking and coordinating project activities among national and international collaborators for generating evidence in NCD research and capacity-strengthening programmes. She was the fellow and Coordinator of the National Institutes of Health (NIH) awarded International Research Training Planning Grant, D71 and the COVID-19 research implementation and knowledge hub: Asia in collaboration with The Global Health Network, University of Oxford, Fiocruz, Brazil, and Uganda Virus Research Institute, Uganda. She will play the role of the Scientific Coordinator of the TGHN Asia to support the members of the network in developing grant proposals. She will be responsible to organize need-based capacity-strengthening training programmes in Bangladesh and within the Asian network under the Bill and Melinda Gates Funded Project "A New Ecosystem for Health Research and Data Science".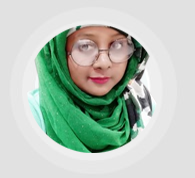 Mir Nabila Ashraf
Senior Research Officer, icddr,b , Initiative for Non communicable Diseases, HSPSD, icddr, b

Dr. Mir Nabila Ashraf is a dentist and public health researcher who has been working in the field of Noncommunicable disease research for around 5 years. She is currently working as a senior research officer in the Initiative for Noncommunicable Disease at the International Centre for Diarrhoeal Disease Research, Bangladesh (icddr,b); a reputed international research organization in Bangladesh. Her research interest includes the prevention and control of noncommunicable diseases research including common mental health disorders specially among older adults in South Asia. She is a fellow of the National Institute of Health Research (NIHR) funded project "Improving Outcomes in Mental and Physical Multimorbidity and Developing Research Capacity" (IMPACT) in South Asia and currently coordinating formative research that aimed to assess the feasibility of integrating mental health services in routine NCD care in a primary health care setting in Bangladesh under supervision of the Principle Investigator (PI). She also supported establishing a research network for the COVID-19 research implementation and knowledge hub: Asia. She is currently supporting as a dissemination coordinator for The Global Health Network Asia. In her professional career, her training in both qualitative and quantitative research methods has helped her to deliver different projects and disseminating the findings to transfer research into policy.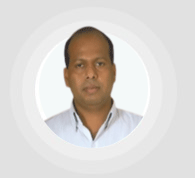 AKM Emdadul Haque
Senior Administrative Officer, Initiative for Non-Communicable Diseases, HSPSD, icddr,b
AKM Emdadul Haque has agile project management experience for at least 20 years in managing large projects related to health systems research in national and international organisations. He has contributed to scientific management collaborating with national and international organisations. Besides working under the administrative wing of icddr,b, he has managerial service experience in Bangladesh Computer Council under the Ministry of Science and Information Technology and Bangladesh Korea Institute of Information and Communication Technology. Currently, he is coordinating the administrative activities of TGHN Asia and will be working with the administrative team in Asia, Africa, and Latin America and Caribbean region.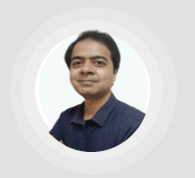 Mohammad Shawkat Jahangir
Data Management Officer, Initiative for Non-Communicable Diseases, HSPSD, icddr,b
Shawkat joined icddr,b as a Data Management Assistant in 2014, and joined Initiative for NCD as a Data Management Officer in 2014. Over the last eight years, Shawkat has thrived as a data management with an inquisitive mind and developed his expertise in different aspects of research, such as team coordination, data management, generating results and research capacity. Shawkat was a web page developer of one of the NIH-funded capacity building projects (D71) (https://incd1icddrb.wixsite.com) He has progressive experience managing relational database systems for research studies. He holds Master degree in Finance and currently pursuing another master in public health.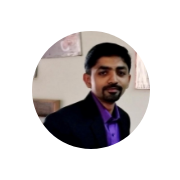 Joby George
Global Research Nurses Lead Coordinator - India
Mr Joby George is a Clinical Researcher by profession, with over 10 years of continued experience in both patient care and Clinical Research. Joby is currently practising as a Nurse Coordinator in clinical research at the Institute of Critical Care and Anaesthesia, Medanta The Medicity, Gurgaon, India. In 2014, in consideration of his contribution to clinical research, Medanta The Medicity Hospital, has conferred him with the "Best Research Nurse Award". With experience in writing protocols, conducting investigator-driven studies and patient-centric projects, Joby has initiated the first point prevalence study on pressure ulcers and patient characteristics in India in collaboration with EPUAP, London. Joby has successfully collaborated with many international universities and organizations in conducting research studies in India and has authored national and international publications. With a deep interest in strengthening research capacityJoby has successfully organized skills-sharing workshops in major cities including Gurgaon, Mumbai, Gujarat, Hyderabad and Bhopal. Joby has led regional initiatives among student nurses to explore and nurture the research culture, and serves as the Lead Coordinator for the Global Research Nurses programme in India in collaboration with The Global Health Network, University of Oxford. Joby was the first Indian to serve as a board member of IACRN, USA for the year 2020. Additionally, he is a member of various non-governmental organizations at Delhi.