Our coordinators are passionate about research and improving the research landscape in their settings. Critical to their role is designing and setting up a range of initiatives that strengthen the research culture, the skill base, and further career development opportunities for research staff. Giving an insight into their backgrounds and roles, please get to know our Coordinators better by reading their bios below. If you would like to become a Regional Coordinator, please contact mercedes.rumi@ndm.ox.ac.uk
Lead
---
Dr Aliya Naheed
Scientist & Health Systems Specialist, Initiative for Non Communicable Diseases, Health System and Population Studies Division, icddr,b

Medical doctor and public health researcher with extensive training in epidemiology, public health, behavioral intervention, health system and policy research. Strong background in disease surveillance, laboratory based research, randomised control trial, experimental designs, case control study, longitudinal cohort, large scale nationwide surveys, qualitative study and economic evaluations. Current research interests primarily focus on prevention and control of non-communicable diseases through strengthening the local health systems.
Coordinators
Joby George
Global Research Nurses Lead Coordinator - India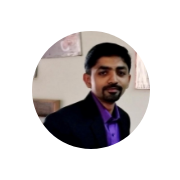 Mr Joby George is a Clinical Researcher by profession, with over 10 years of continued experience in both patient care and Clinical Research. Joby is currently practising as a Nurse Coordinator in clinical research at the Institute of Critical Care and Anaesthesia, Medanta The Medicity, Gurgaon, India. In 2014, in consideration of his contribution to clinical research, Medanta The Medicity Hospital, has conferred him with the "Best Research Nurse Award". With experience in writing protocols, conducting investigator-driven studies and patient-centric projects, Joby has initiated the first point prevalence study on pressure ulcers and patient characteristics in India in collaboration with EPUAP, London. Joby has successfully collaborated with many international universities and organizations in conducting research studies in India and has authored national and international publications. With a deep interest in strengthening research capacityJoby has successfully organized skills-sharing workshops in major cities including Gurgaon, Mumbai, Gujarat, Hyderabad and Bhopal. Joby has led regional initiatives among student nurses to explore and nurture the research culture, and serves as the Lead Coordinator for the Global Research Nurses programme in India in collaboration with The Global Health Network, University of Oxford. Joby was the first Indian to serve as a board member of IACRN, USA for the year 2020. Additionally, he is a member of various non-governmental organizations at Delhi.